Video Game Competition
Wednesdays in the Shanghai Room
---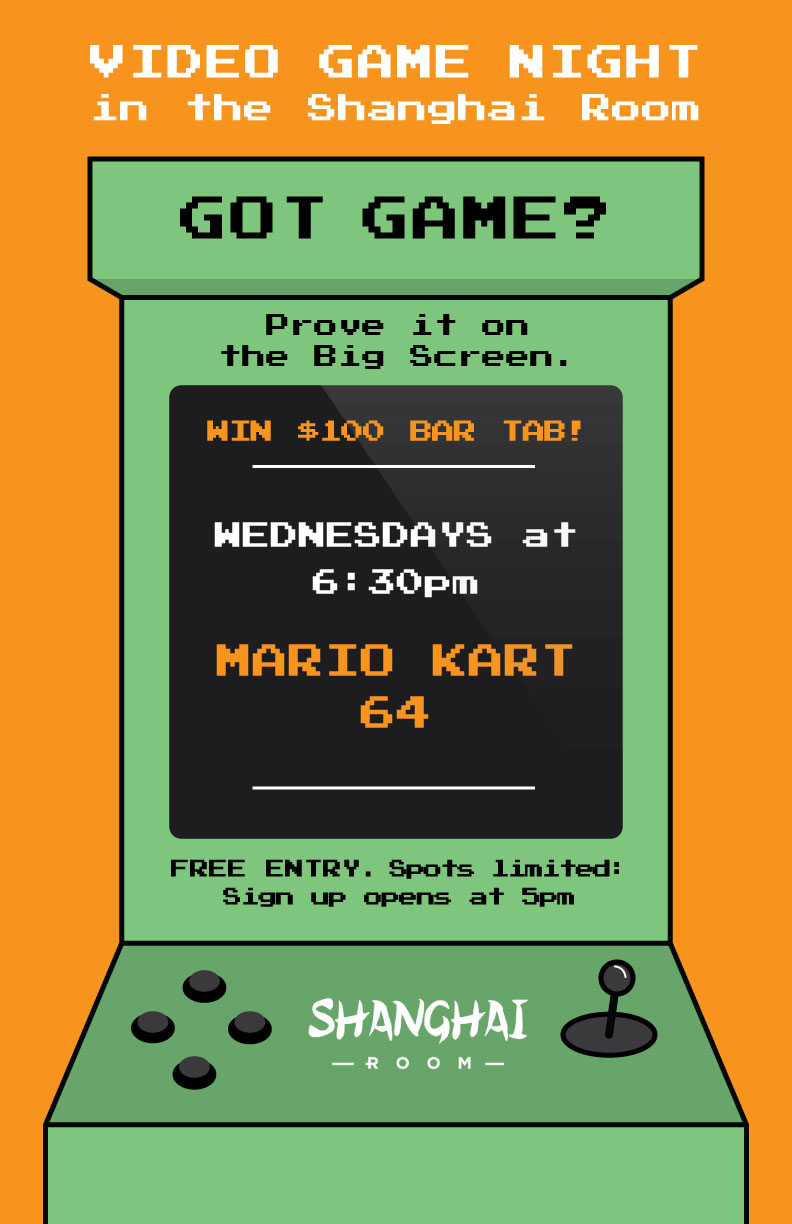 Wednesdays in the Shanghai Room! Play your old favorite video games on the big screen! Play to the death! Or at least until someone wins the $100 bar tab!
October game: MARIO KART 64
Sign up is FREE and opens at 5pm. First match up begins at 6:30pm.
October's winner receives $100 bar tab!