1st Annual Summer Hot Dog Eating Contest!
Cash Prizes! July 2nd, 6pm on the Patio!
---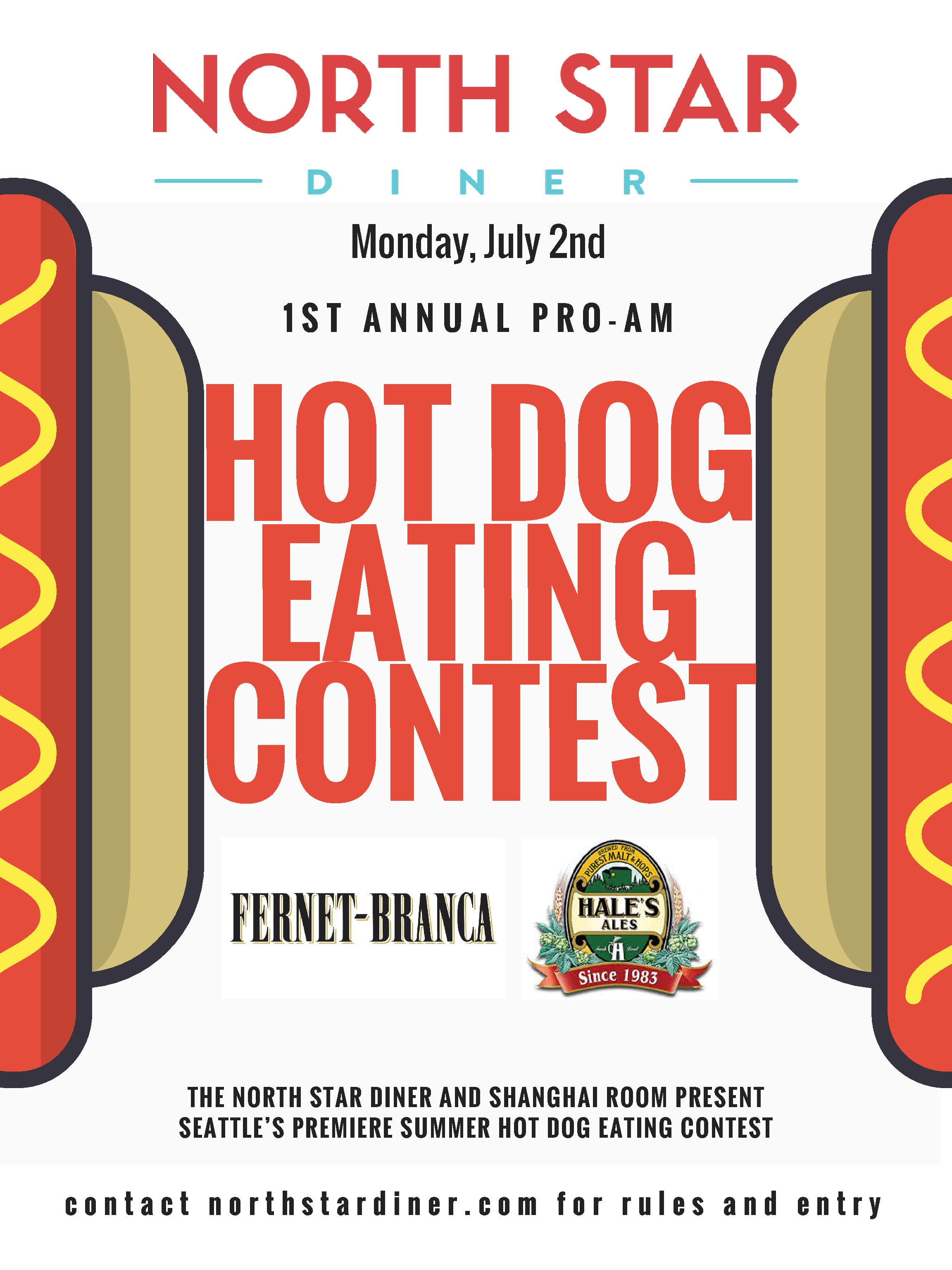 Join us July 2nd for a new summer tradition: The North Star's "Pro-Am" Hot Dog Eating Contest!
Brought to you by Hebrew National, Hales Brewing, and Fernet Branca! Watch your favorite Seattle bartenders, servers, and chefs battle it out in Round One, and enter yourself in Round Two for a chance to win $200 plus a year of being the coolest person in town!
To enter email: tony@northstardiner.com