Anthony Bourdain brought "Parts Unknown" to Seattle
---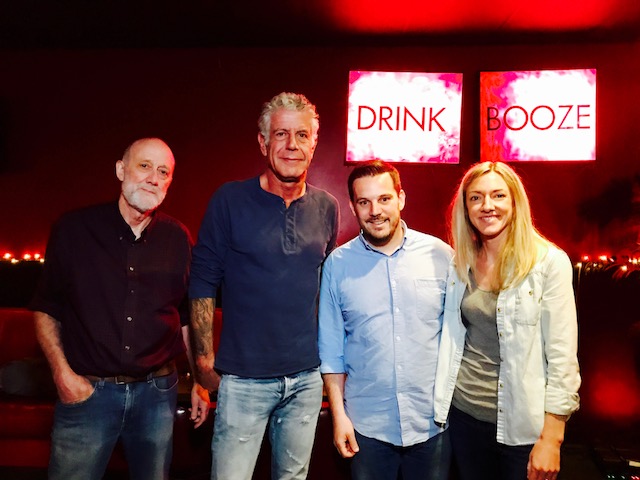 By Tan Vinh
Seattle Times staff reporter
Anthony Bourdain loves Seattle. He's back with another episode, this time for his CNN series, "Parts Unknown." It's a big-picture look at our changing city, but Bourdain-esque all the same.
He takes a snarky look at how he thinks "tech bros" are ruining Seattle and Capitol Hill by causing rent hikes and infusing a culture that's not welcoming. (Amazon workers, you're on the receiving end of most of the abuse in this episode.)
He wanders around Wallingford and Pioneer Square and ponders life's riddles, such as why the Northwest "is a magnet for serial killers."
He checks out the weed scene without managing to get high. (I'm kidding. Of course he got high.)
"Next to making a proper omelet or, like, wiping your own a**, knowing how to roll a joint is an essential life skill for any self-respecting member of society, in my view."
But mostly Bourdain fans watch because they want to know where and what he eats.
Among his stops: Pacific Inn Pub (for fish and chips), Revel in Fremont (pork belly-kimchi pancakes, short-rib dumplings, the short-rib rice bowl and noodles with flat-iron steak), Taylor Shellfish in Pioneer Square (fried smelts, oysters and Dungeness crab). He also does interviews at Mamnoon on Capitol Hill and at the Greenwood bar, the Shanghai Room. Have you been to the latter? You should. It is, or was, one of the best-kept secrets in the north end. Check it out here.
Bourdain also crosses the bridge to Bellevue to geek out on bread with food scientist Nathan Myhrvold at his Modernist Cuisine lab and rides the ferry to Vashon Island for a clam bake.
Full article here: https://www.seattletimes.com/life/food-drink/anthony-bourdain-brought-parts-unknown-to-seattle-heres-where-he-ate/