North Star Diner Opens July 17th
Never to close again.
---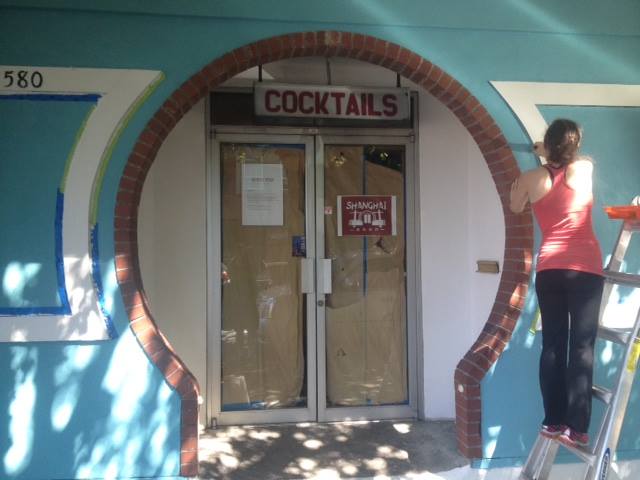 Press Release
North Star Diner / Shanghai Room to Open Friday, July 17th at 3pm
We are excited to announce the opening of the North Star Diner, a classic 24-hour, neighborhood diner in Greenwood, and its literal and proverbial dark side – the Shanghai Room. The North Star will offer traditional and upgraded American diner fare – breakfast and lunch all day, hearty dinners, milkshakes and homemade baked goods – in a unique aesthetic setting that pays homage to the building's long history of housing Chinese restaurants. Its companion bar, the Shanghai Room, will offer cheap drinks, surprising cocktails, and karaoke every night (in the spirit of its predecessor the Yen Wor Garden). Between the diner and bar, there is a place for everyone at The North Star and Shanghai Room. "We don't aim to be all things to all people but something everyone has in common," says co-owner Caitlin Lombardi, who friends call Kato, "and the look is something to behold – I think it will be all at once familiar and like no place you've ever been before."
The owners themselves, with help from their amazing family and friends, have renovated and spruced up the North Star and Shanghai Room over the past ten weeks of long nights and elbow grease. The new look has plenty of nods to those that came before it: The Tea House, China Jade, and Yen Wor Garden. The diner still features the ornate, tiled ceiling that presided over Yen Wor Garden. The Shanghai Room echoes its prior existence with all things dive bar – think carpet and darkness. "We chose the name Shanghai Room, both with respect to the Chinese restaurants that lived here the past fifty years, and to set the tone — a place where everyone is welcome… but may find it hard to leave," says co-owner Tony Lombardi with a grin.
The Lombardis and Clark have a combined 50 years' experience in bars and restaurants. Travis and Tony most recently held management positions at Linda's Tavern, King's Hardware, Bitterroot, and Mammoth, and the three previously earned stripes at Seattle institutions such as Pike Brewing, Ray's Boathouse, Kell's, Rob Roy, Big Mario's, and Maritime Pacific/Jolly Taproom. The North Star Diner and Shanghai Room give expression to their long-held love for eating and drinking the old-fashioned way. "We intend to be here for decades—generations, even," says Travis Clark. "We want to be a destination for all different types of people: a Diner that provides a family-friendly environment for all age groups… and the Shanghai Room; for adults 21 and over to have as much fun as legally possible. So get your ass down here and entertain us!"
For further information, contact:
Caitlin/Kato Lombardi
206-972-8139